Experts in Innovative Staffing Solutions for Las Vegas
Millenium Staffing Solutions is a Las Vegas based, award-winning provider of innovative workforce solutions. Areas of expertise include Administrative/Customer Service; Conventions, Hospitality & Events; Industrial/Skilled Trades; Security Solutions and Professional Services & Executive Search. We provide our customers with a tailored staffing formula that includes recruitment and outsourcing strategies, workforce consulting, staff assessment, training and development.
With over 15 years of proven workforce solutions, Millenium is an industry leader connecting thousands of job seekers and employers annually. We are a minority owned, Nevada corporation and believe in the sustainable pursuit of diversity and social responsibility.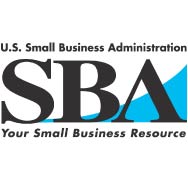 We are proud to be named the 2016 SBA Nevada Woman Owned Business of the Year! We have our family of partners and clients to thank for the honor of the award.